We will follow up with a personal phone call from one of our partners to discuss how we can best serve you, your family, and your community.
Morning Star Behavioral Associates
338 Broadway St.
Cape Girardeau, MO 63701

our location
338 Broadway, Ste. 301
Cape Girardeau, Mo 63701
(573) 225-6678
Morning Star Behavioral Associates Kirkwood

our new location
338 S. Kirkwood, Ste 103
Kirkwood, MO 63122
(314) 806-0735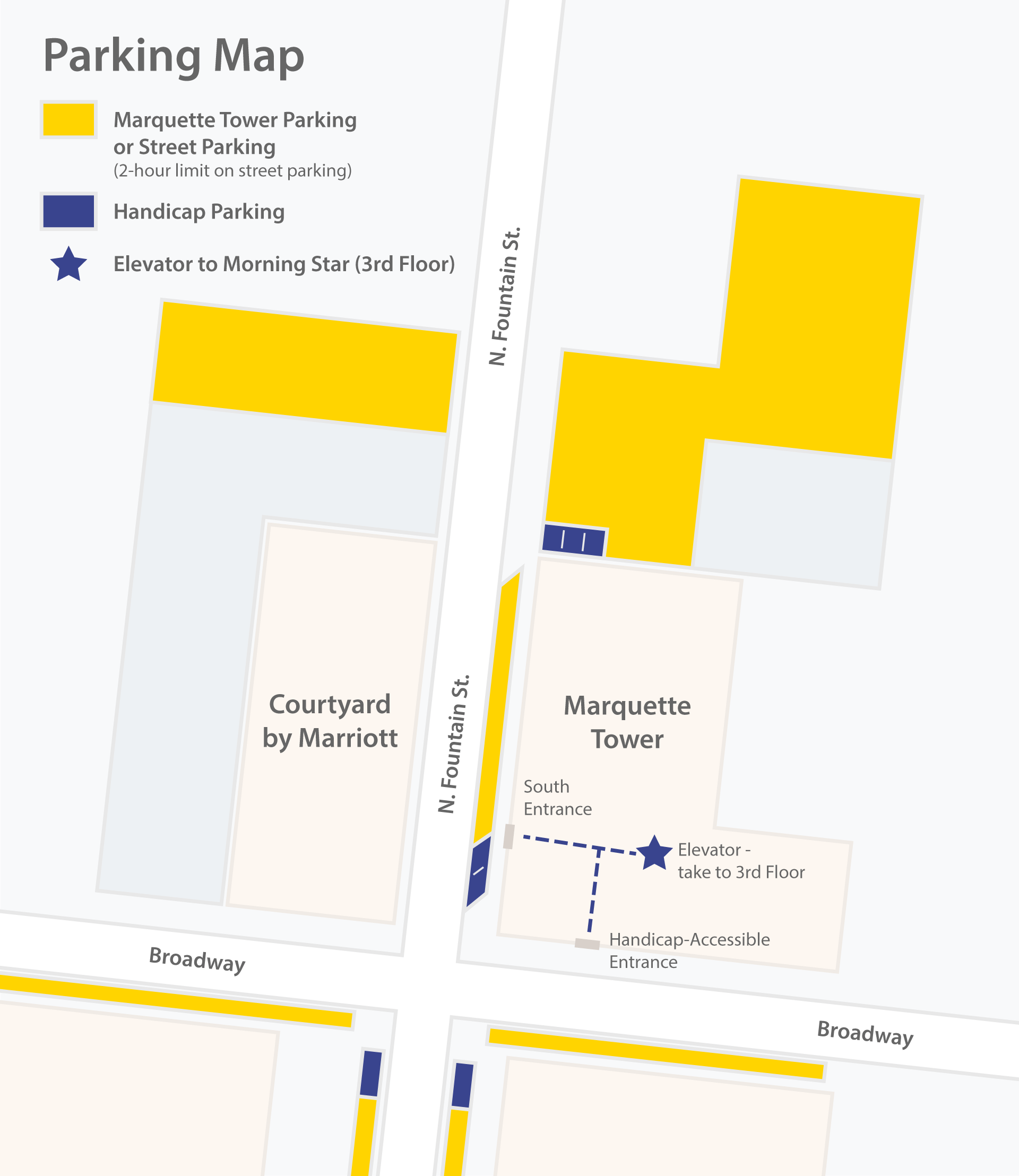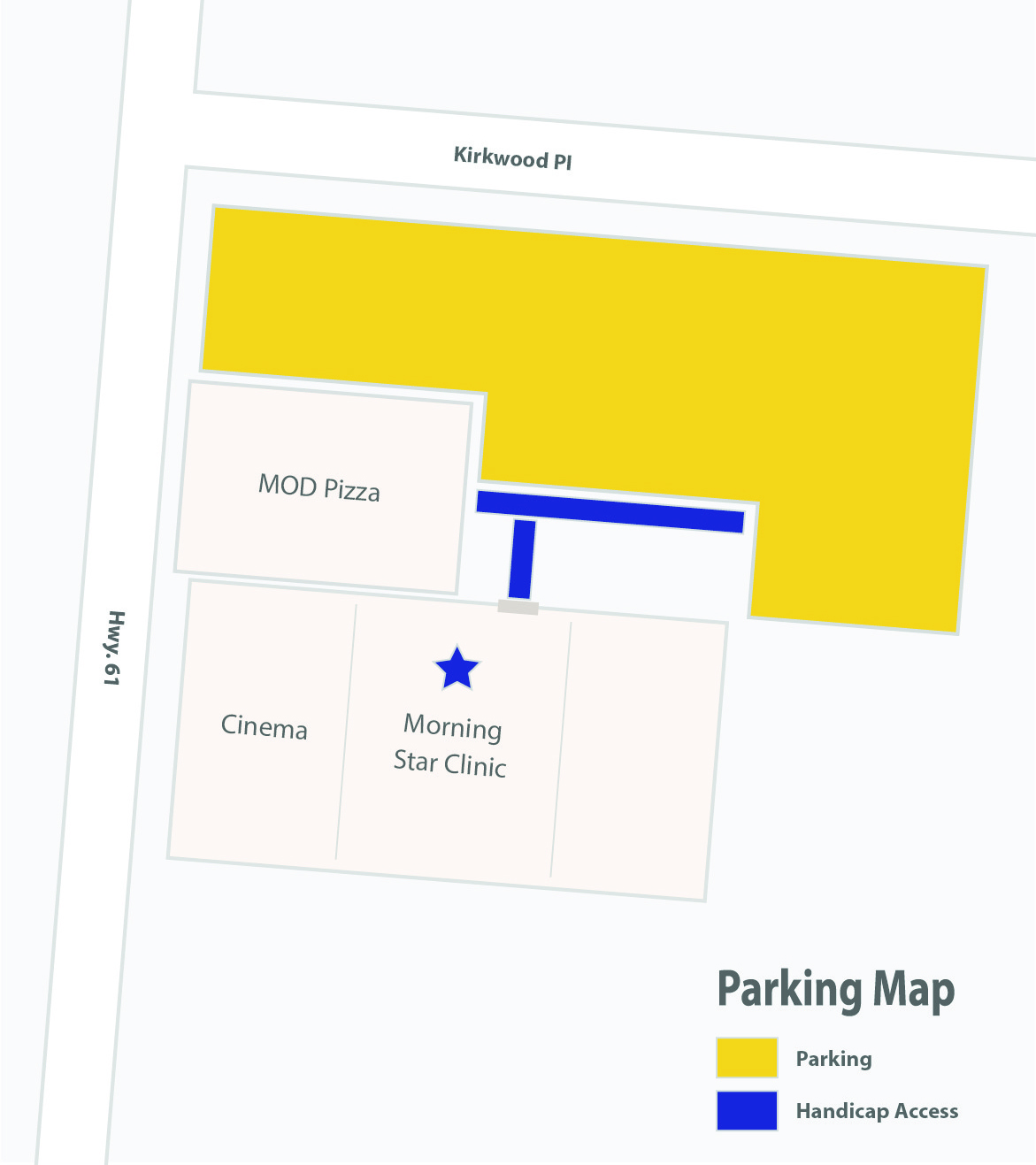 the marquette tower

Parking is available in the following locations:
Parking lots north of the Marquette Tower and the Courtyard by Marriott, which is across Fountain Street from the Marquette
Street parking on Fountain Street and Broadway. Most street parking in the area is unmetered, but has a 2-hour limit.
For more information on obtaining handicap plates or a placard in the state of Missouri, click here.
If you need helping getting up to the clinic, we will be happy to meet you in the parking lot.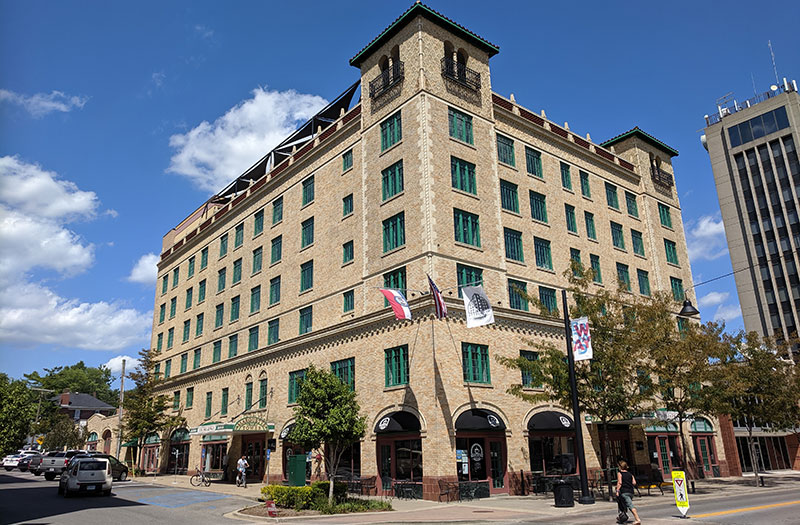 the kirkwood cinema building

Our newest location is located in the former Kirkwood Cinema building. Parking is available on the north side of the building.